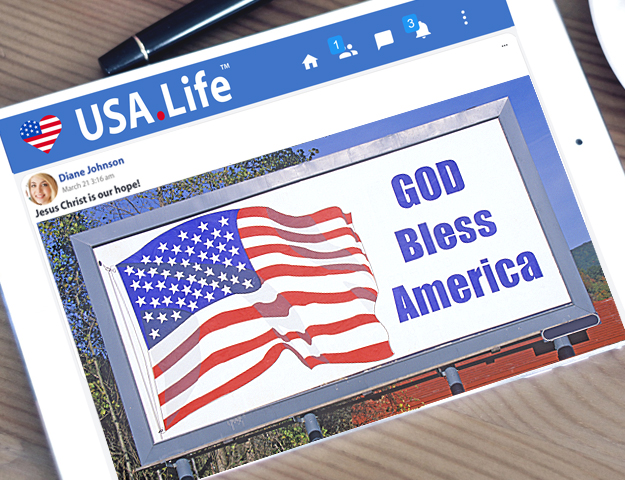 This is a special invitation to join USA.Life, the #1 Conservative Facebook alternative.
Join Kevin Sorbo, D. James Kennedy Ministries, the National Right to Life, leading Christians, pastors and churches.
USA.Life is the highest rated social network even surpassing Twitter in daily site time. Users are on twice as long on USA.Life than other sites such as Parler, Clouthub, Pinterest, Telegram… based on usage data.
Christian owned, family safe and openly Christian.
The highest quality people of all social networks.
USA.Life advances the Kingdom of our Lord Jesus Christ.
> Get your free account
Facebook, Twitter and others kicked Christians and Conservatives off. Switch to USA.Life.
 > Tips for growth and success
Christians, churches and ministries are signing up fast for their free account. USA.Life is the new "Facebook" for Christians.
> Public Figures, Churches and Ministries sign up here.
> Individuals and Families sign up here
Christians no longer censored, because of USA.Life social network.
"'Conservative Answer' to Facebook Launches"
WND
"USA Life – It's The New Place Christians Are Hanging Out Online"
GOD TV
USA.Life Is #1 Conservative Facebook Alternative
Faith News Network