(San Jose, California, April 1, 2022) Imagine if there was a place where people, families, groups, businesses and churches stood together for America. USA.Life is America's social network™ and saves freedom.
USA.Life is the popular #1 Conservatives Facebook replacement and has given people their voice back since 2019.  This upbeat social network is where "patriotic Americans unite" and talk freely.  "USA.Life helps all who love America connect, join groups, and share news," said CEO Steven Andrew. Individuals, families, news media, businesses, and churches can get a free account at USA.Life.
Andrew passionately believes like the Founding Fathers that liberty comes from God. As a Conservative Silicon Valley and Christian leader, he has extensive business and technical leadership experience with Fortune 500 companies and start ups, including Cisco, Stanford, Sega and Better Homes and Gardens, where he has successfully led and provided strategy for multi-million dollar initiatives.
"Our freedom, rights, and nation are at stake, that is why Conservatives understand the urgency to save America," Andrew said. "It is exciting to see people sign up for USA.Life and get connected.
"People find hope on USA.Life during these difficult times," Andrew said. USA.Life is a powerful way to meet Conservatives.
Users give Like's and Love's as reactions on posts and the unique America Flag reaction for "Patriotic" is popular. Other reactions for expressions are available.
Members enjoy news, politics, funny dogs and cats, recipes, travel, nature, and more, as they connect with those important to them.
People, businesses, and churches share photos, updates, videos, and messages, and join groups. Users from other countries join too.
Andrew said, "It's important to build your USA.Life friends early, so you benefit the most as this Conservative Facebook alternative expands to the next level."
There are powerful auto-like, auto-friend, and auto-join links that businesses and individuals can share to build followers quickly. Businesses and users have advertising tools that "build the American economy".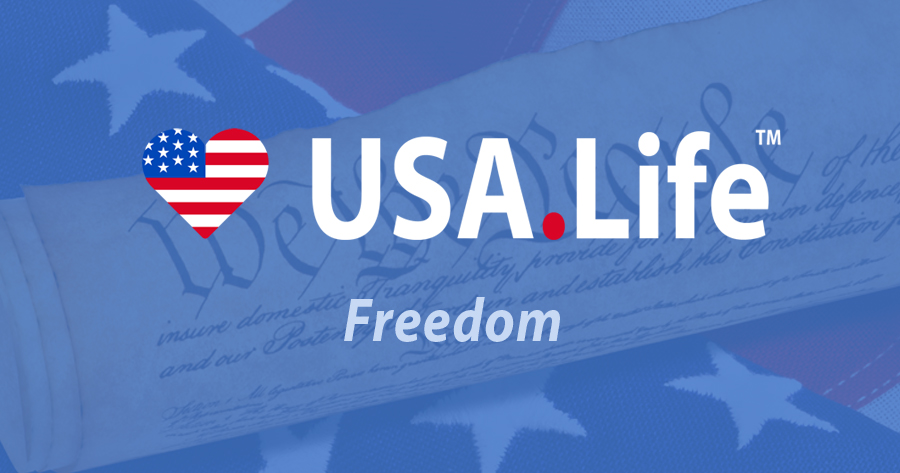 User Quotes
Users are switching to USA.Life. Users comments include:
"Took the big step and Deleted my Facebook account…also invited all my friends to come over here." Ron Schunk
"Thank you USA.Life for keeping America free!" Bill Jordanson
"I feel the peace here at USA.Life…Got to go around with tape over your mouth on Facebook or you might get jailed." Linda Eggleston
"Invited all my friends to come over here." Ron Schunk
"Finally Conservatives starting to do something to fight back." John Dough
"Such a refreshing change from other social media." said Jacob McGrew.
"I… am so glad there's a viable alternative to Facebook…" Jeremy Cox said.
"Thankfully this site exists and allows us to be us, Christians." George Charles Jr.
"I just love being able to go around and slap flags on everything," said Bonnie Moore.
"I want to meet good people and read encouraging posts." said Kimberlee Slavik.

Grassroots and Community Funded
Everyone gets a free account. The site is grassroots and operates on community support. Users who want to support saving freedom become a Patron or Supporter.
"We don't have the billions of dollars that Facebook and Twitter have, so people who want freedom and privacy contribute whatever amount they want small or large," Andrew said. Being community funded helps the site stay focused on America.
To join, go to www.USA.Life.